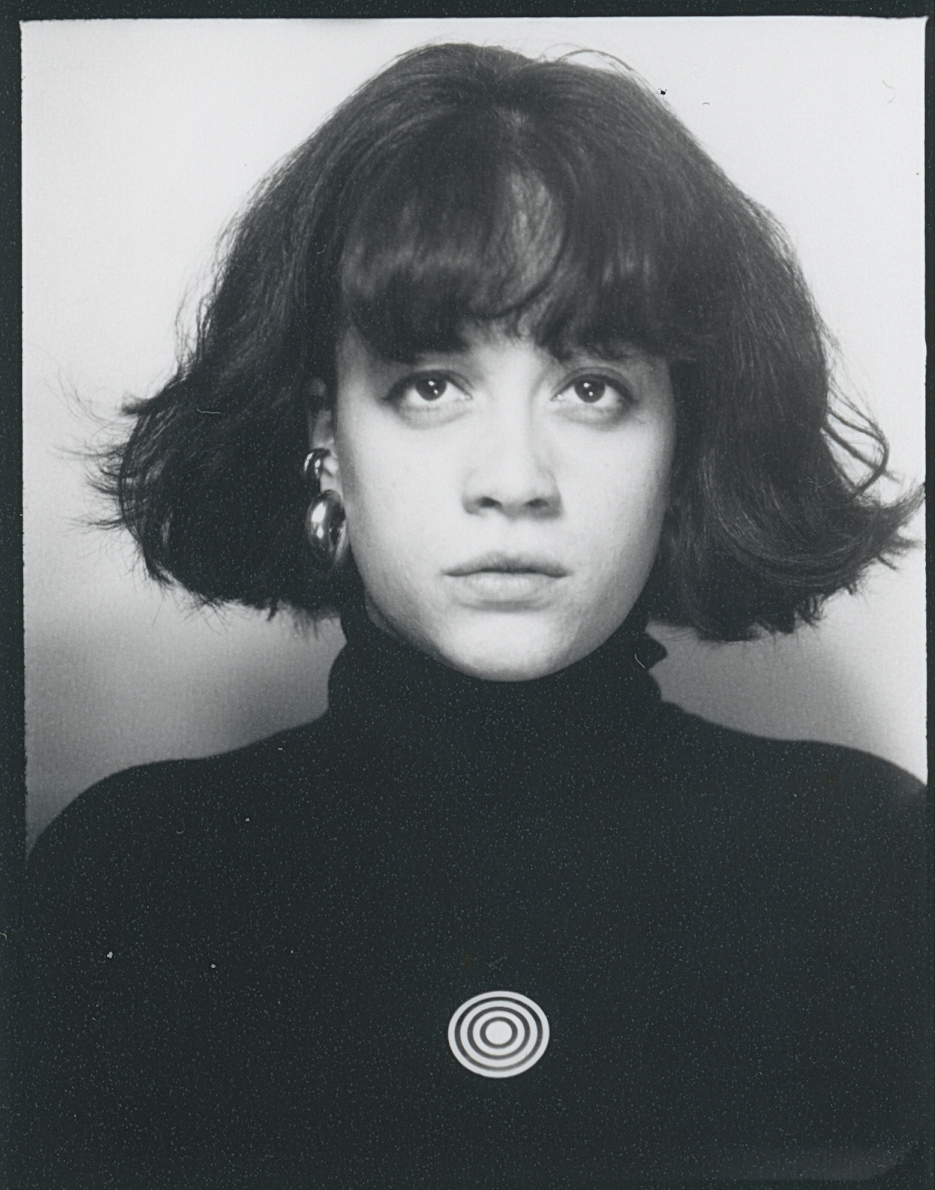 Photographer at JERGON agency since 2022, in Berlin.

Graduated in graphic design in 2014, at the Higher Institute of Applied Arts, with a specialization in publishing, Chochana Rosso is 30 years old. Her graduation project, an experimental photographic book about the confinement of women and their bodies in Parisian brothels before their official closure in 1946, bears witness from the outset to her obsession with the body, nudity and the exploration of feminity.
In December 2018, she meets and poses for the Korean photographer Rala Choi, whose artistic work she has admired for several years. This encounter is a determining factor in her career. Chochana Rosso intensifies her practice and deepens her artistic approach. Since then, she has pursued, with ever-increasing passion, her research on the understanding of sexuality and the appropriation of the body through a series of self-portraits, dance videos and paintings.


Revealing my body is for me an important step and an affirmation. The nude allows me to materialize my emotions and to transmit my artistic vision. I use my body to symbolize my wounds in order to better understand them, accept them and appropriate my body little by little. Photography is my path to healing and its journal.

Alongside this strong line, she's developing a project in which she comes into the intimacy of emerging artists' creative process and takes their portraits. Fascinated by the work of Hervé Guibert and Jean Cocteau who shared their lives with artists of their time and immortalized them in photographs, drawings and/or writings, she wanted to recreate this exchange.
Thus, Natacha Paschal and Camille Vignaud opened the doors of their studios and presented her their works and their stories. The same goes for the photographer and filmmaker couple Félix Cornu and Justine Abitbol, who explained how they work together and influence each other's works.

The artists' work space says a lot about their way of creating, how they see the world, what are their references. It's their intimacy and, in my opinion, it represents the inside of their minds. All the little objects that compose their studios fascinate me. To be able to have an artist-to-artist exchange is something I find essential in a society where we often feel like we are competing against each other. And I find it important to share one's artistic process outside the framework of an exhibition. The artist's work is constant and part of them, it matures and evolves with them. That's what I find fascinating.
In 2021, she was selected by FRESH EYES as one of the 150 European emerging talents of the year and published part of the Aphrodite series in the third edition of the magazine. On June 1st, 2022, a photograph from her
S*x Diary series is published in the very first issue of Discarded Magazine and the L'Oeil de la Photographie website devotes an online article to her work.

On June 30th 2022, she opened her first exhibition in collaboration with artist Eva Couble in Paris. The exhibition entitled I WAS HERE WHERE WERE YOU brings together a selection of photographs around the theme of the absence of the other in intimate relationships.
After two years of editing and design with young italian photographer, Alexander Papadopoulos, they launched the crowdfunding for his first book "Ilios (towards your red light)" printed in France by Escourbiac in 2022. It was available in bookshop in Paris, La Librairie Sans Titre, and online on his personal website.

For the first time in Berlin, with her agency JERGON, she opened her exhibition curated by Nicola Patruno and in collaboration with Eleonora Sabet, named rebis. The exhibition lasted from May 5th to June 2nd, 2023. The artists exhibited, in addition to older works, a unique piece they created together called "L'ombre de ton absence/Nothing could end this love".
Exhibitions
2023
•
Anarchy°1
— Group exhibition curated by Anne Murayama
From October 1st to 17th, 2023,
ephemere.
gallery, Tokyo
• rebis
— Eleonora Sabet & Chochana Rosso - curated by Nicola Patruno
From May 5 to June 2, 2023, JERGON studio, Berlin
2022
• I WAS HERE WHERE WERE YOU
- With artist Eva Couble
From June 30 to July 7, L'Encrerie, Paris

• Les Marmittes artistiques
- Collective
From March 21 to April 1, Université de Nanterre
• XXX Discarded online exhibition
- Collective
Online from 2021 to 2022,
xxx-discarded
2021
• FRESH EYES exhibition
- Collective
Rotterdam Photobook Market, 14 to 17 October, Netherlands